Protect students and teachers with the RxAir 400 Air Purifier
Educators and experts agree – in-person learning is best. RxAir can help.

See How Eagle Hill Schools implemented
RxAir Purifiers for school safety - Case Study
The RxAir 400 Air Purifier removes 99.9% of airborne viruses and bacteria, including coronaviruses, as well as mold, fungi, pollution and allergens. Unlike other air purifiers, which merely trap pathogens, the RxAir destroys them with safe, ultraviolet light.
This is confidently clean air you can count on. Students and teachers can feel safe, and your school may even experience fewer absences and sick days.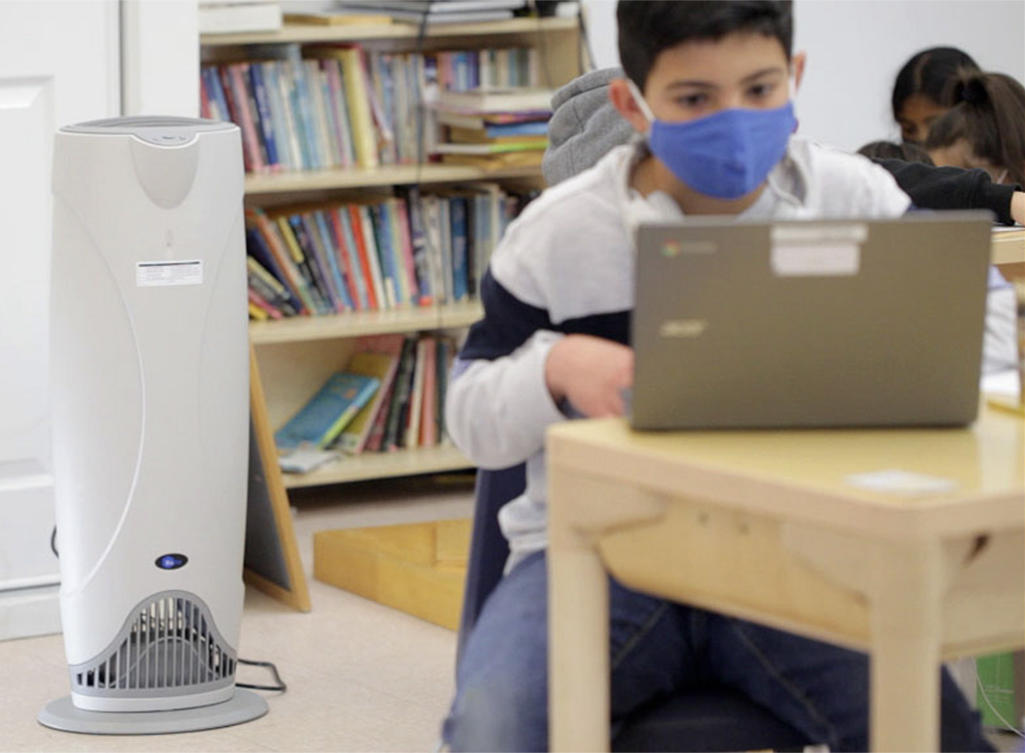 What to expect
from the RxAir 400
Air Purifier
Hear how RxAir works from a Doctor
Additional Benefits & Features